Great screwdriver set for repairing small items and electronics!
Fix laptops, smartphones, game consoles, cameras, glasses, watches, home appliances, toys, etc. at home
Magnetic screwdriver head - picks up bits easily
Compact form factor and pocketable
Easy to insert or remove the screwdriver bits
Simply press the button to open the box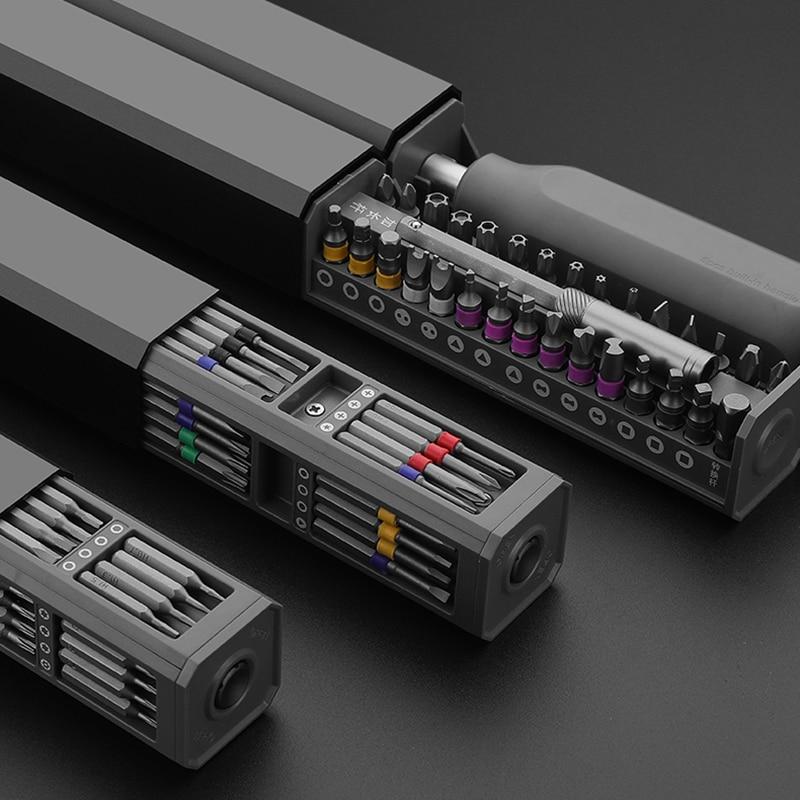 Made of high-quality CRV steel material and S2 chromium vanadium alloy, It is harder and more durable than ordinary steel. Sandblasted surface anodes treatment, anti-sweat, and anti-corrosion.
Built-in ejection button, one-click pop-up bits container, hold all the screws in place so that they do not fall off. Magnetized tips improve handling and manipulation of screws.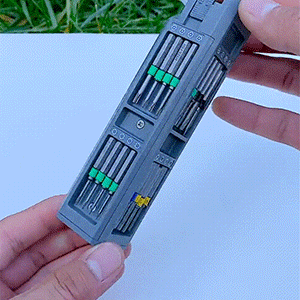 Size: 15*3.8cm/5.9"*1.5" , Easy to carry and place. you can also carry it with you in your pocket and bag casually, Easy to use at any time.
Used for watches, eyeglasses, cellphone, computer, electronics, laptops, Game Console, PS4, jewelry with small screws or DIY work,cameras etc.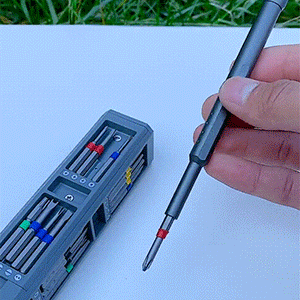 FAQ 1: Why are 44-in-1 and 30-in-1 in some places, and 46-in-1 and 32-in-1 in some places?

Answer: 46-in-1 and 32-in-1 are added with the number of barrels. The actual number is 44-in-1 and 30-in-1. Both names describe the same product, so there is no need to worry.

FAQ 2: Why is the 44-in-1 quantity more than the 30-in-1 quantity, but the price is more cheap than the 30-in-1?

A: Because the length of the 30-in-1 batch head is much longer than that of the 44-in-1, the 30-in-1 also adds a color circle for identifying the model. If you don't understand, you can see the details.
Premium Redemption Package
🔥Now add 2000 Nigerian nairas to get an additional Multi-Function Wall Drill BitHOT SALE(5PCS)!!!🔥
These drills will be the LAST you buy in your life. As they are made of Carbide, they have incredible durability!