【Creative Design】:This electric hand blender is a great and creative product. Ergonomic grip, cordless design, and lightweight. The cordless design allows you to mix ingredients in every position in the kitchen or living room without the need to carry a power supply.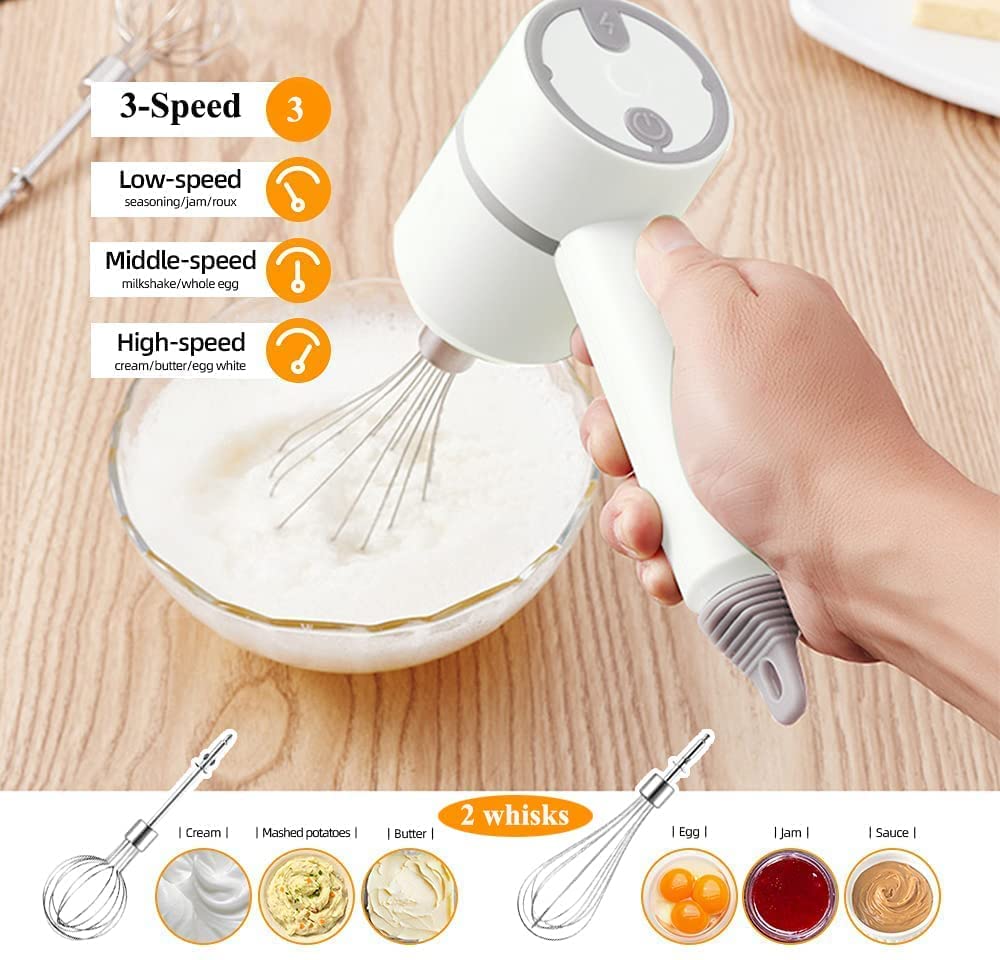 【Hand Mixer With Food Chopper 2 In 1】Electric hand mixer to blend, whip, knead and mix eggs or cream to help you with the hard and difficult tasks in the kitchen. The food chopper serves as a handy chopping for garlic, onion, vegetables, ginger, peppers, carrots, meat, potatoes, and baby food, as well as for crushed nuts in baking. It saves time and energy and makes cooking easier and more fun.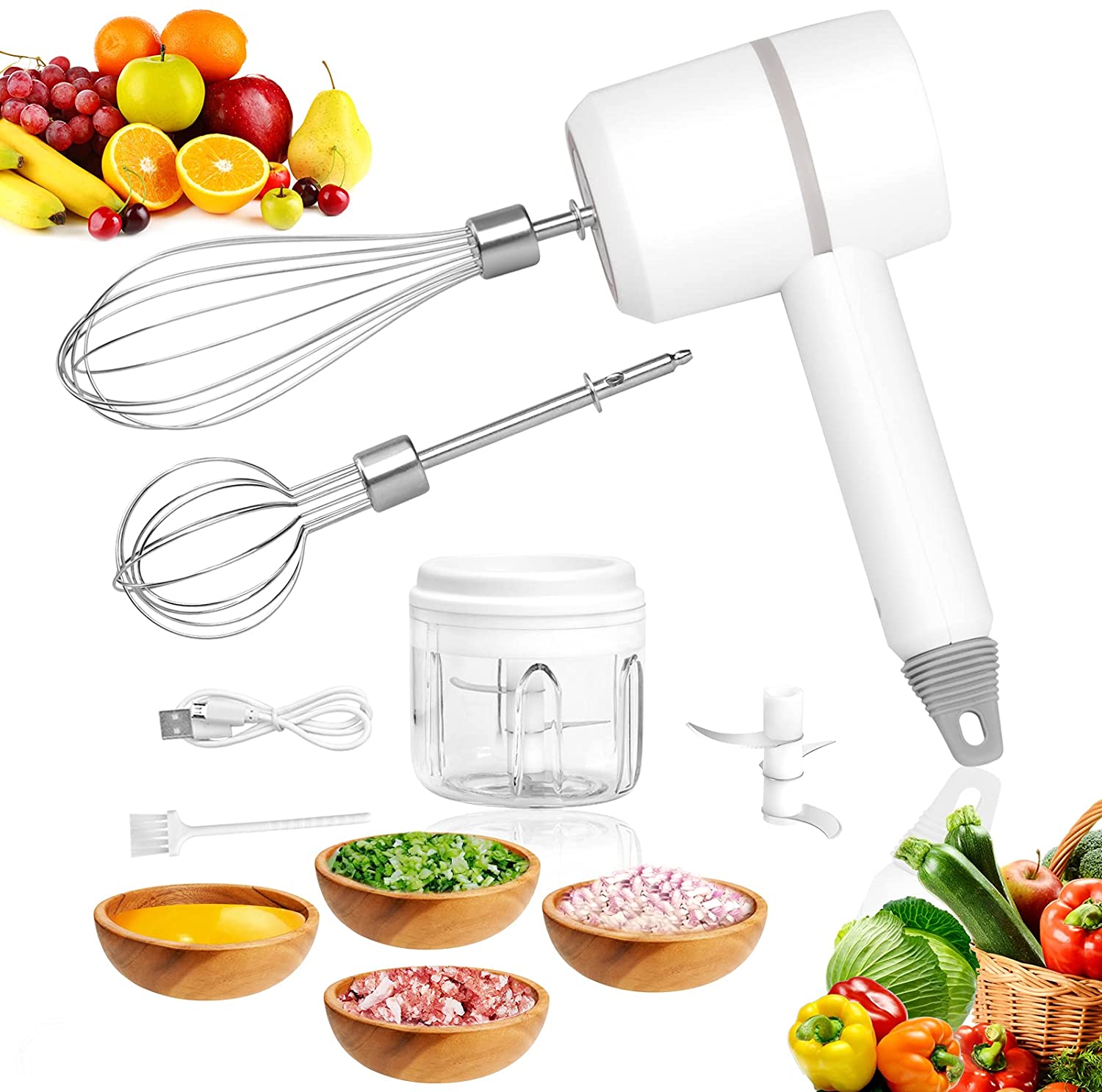 【Saving Space】: The whisk has a hanging hole that can be wall-mounted for storage and saving space. And the stable base allows this hand mixer can be upright on the table anytime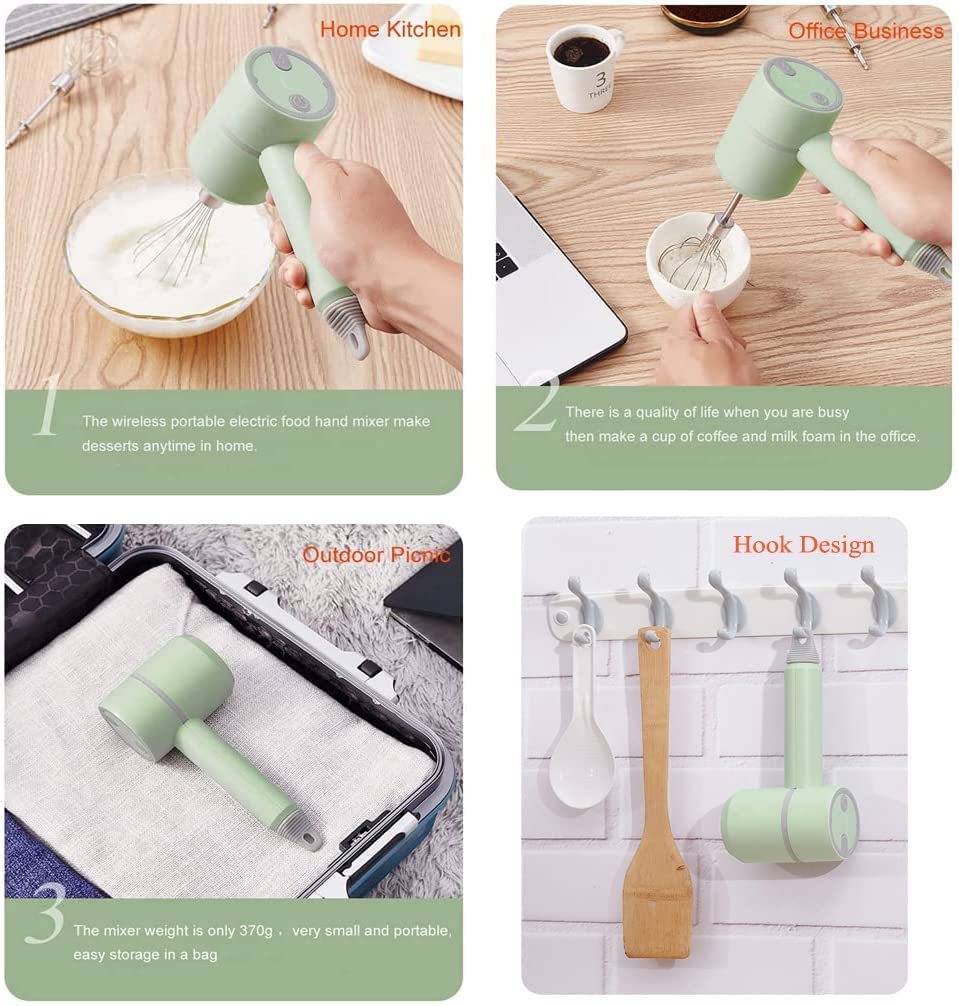 【2 Optional Whisk Head and 3 Speed】: The Electric hand mixer includes 2 pro whisk change use as needed, stainless steel whisk which has longer service life than made of other materials. With 3 speeds, you can adjust this kitchen mixer to accommodate any baking recipe.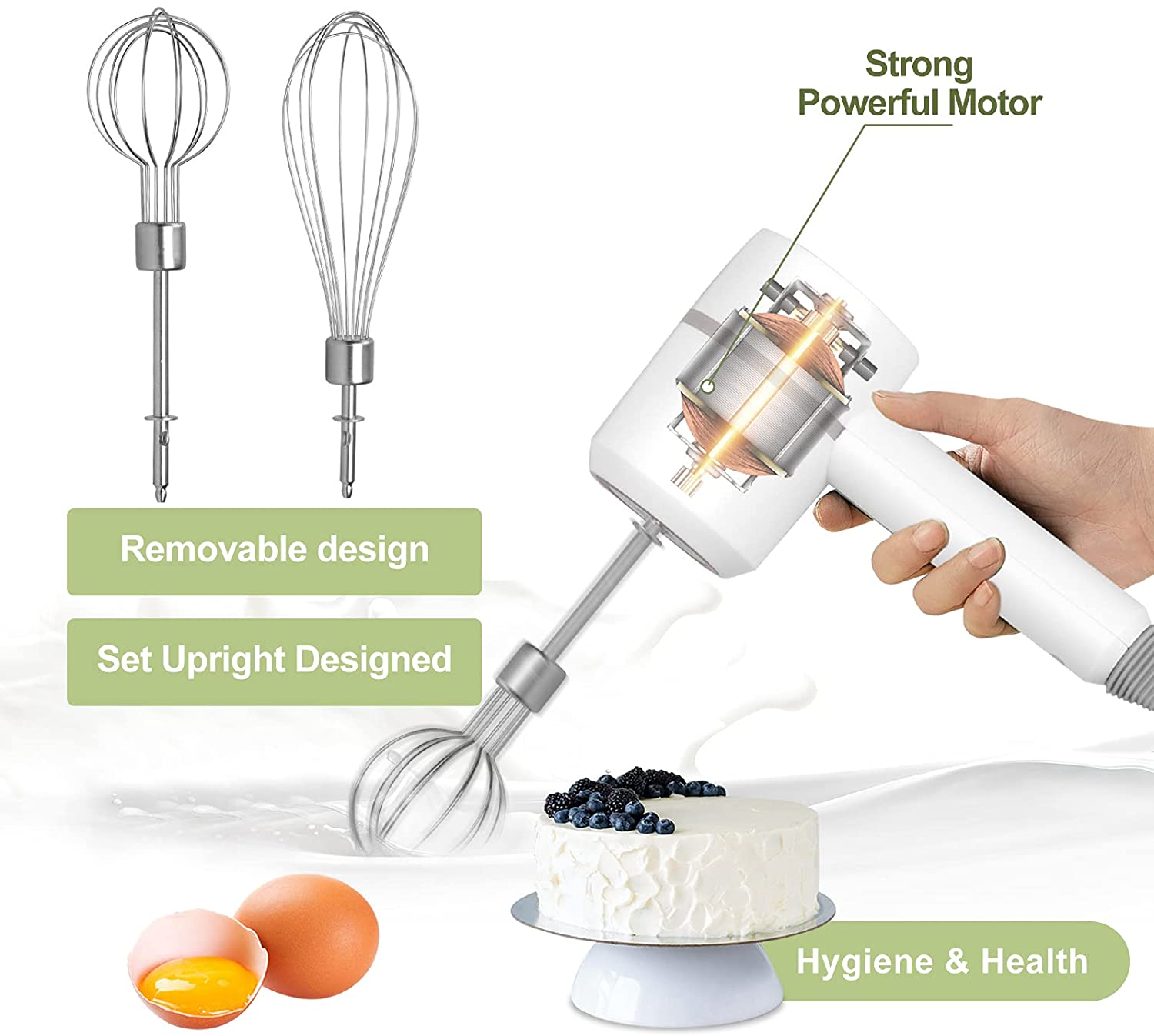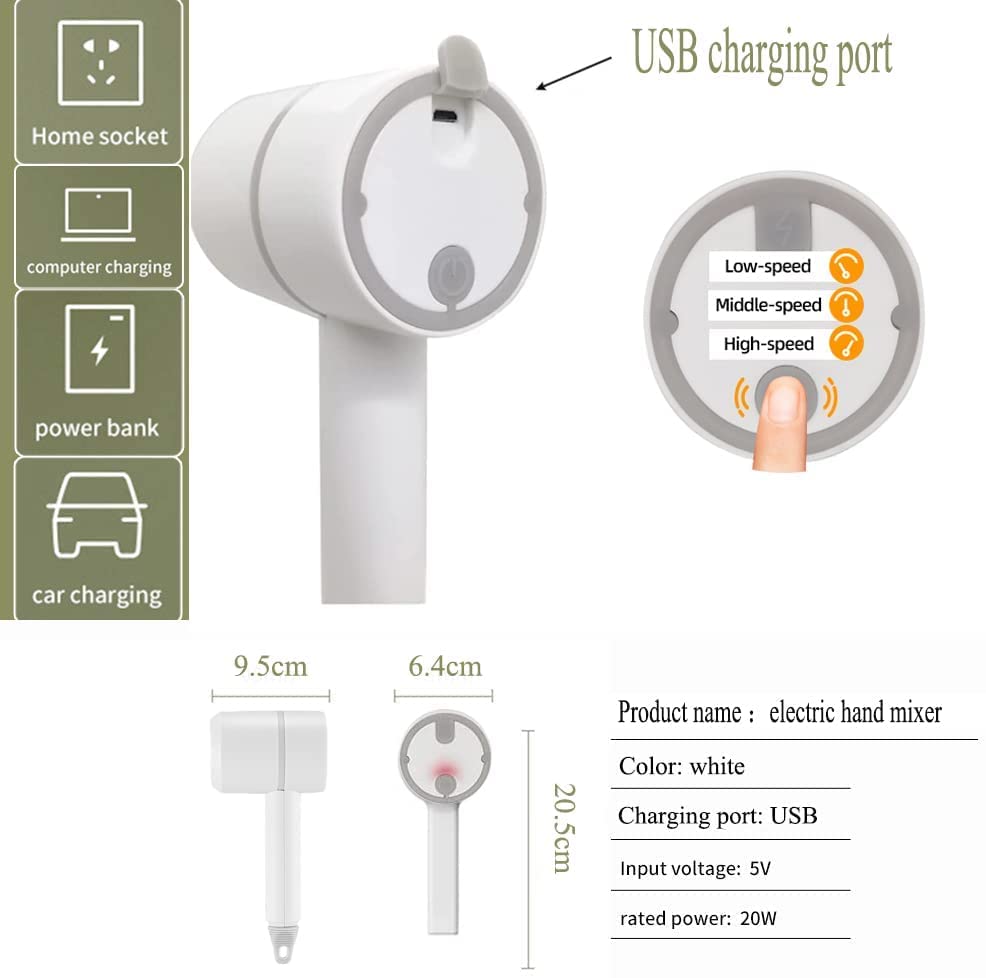 【Easy to clean】: The hand blender accessories are removable and easy to clean. A kitchen is an interesting place. We will provide you with convenient kitchen tools to make it easier for you to enjoy the fun of cooking.