Portable 49 Keys Flexible Roll Up Piano Electronic Soft Keyboard Piano Silicone Rubber Keyboard ABS Plastic. The "SOFT KEYBOARD PIANO" is easy to carry and has been made under very high standards with a focus on meticulous design and production quality control.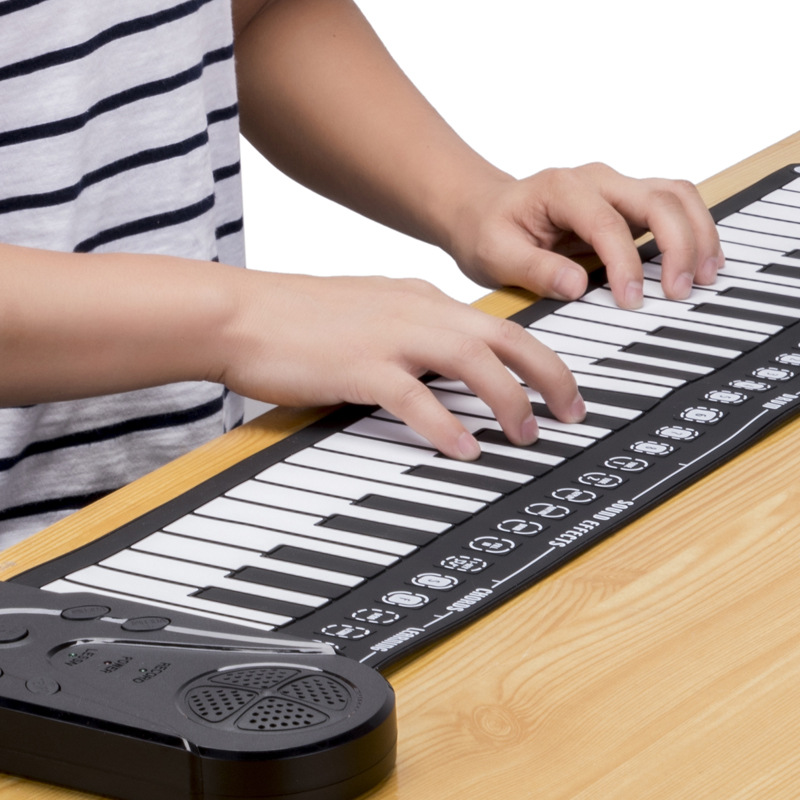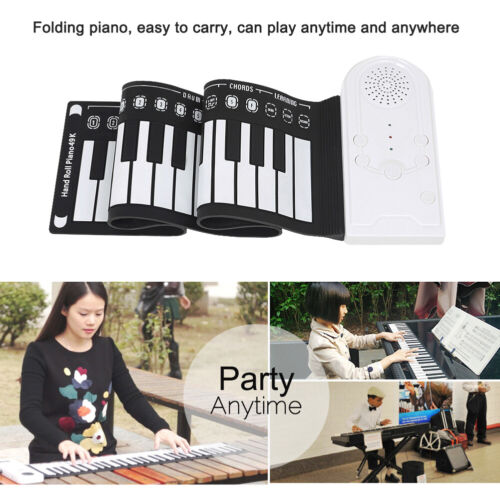 Features:
Features:
1. 49 keys soft keyboard. (Standard Piano Key 4 Octave + 1 key)
2. On the surface of it, there are rhythm, drums, sound effects, chords, and learning function keys for you to adjust the modes conveniently.
3. Has 8 drum modes, one key for one mode, 16-level volume control, 32-level rhythm control, and power-saving sleep mode.
4. 16 tone functions.
5. 10 rhythm options.
6. Built in 6 demo songs for your appreciation and learning.
7. Recording and replaying functions,
8. The sound of the built-in speaker is fruity and melodious, fully adjustable, with illuminated volume control.
9. Comes with a headphone port (3.5mm) and power port.
10. Convenient for rolling up to store and carry, you can play anytime, anywhere.
11. It is suitable for beginners or more advanced students.