Wigs Look Real | Find out more in Hekka Nigera
May 19,2023 | Hekkanigeria
We adore the beauty of nature, and it's lovely that nothing about it is flawless. One of the distinctive qualities of natural hair wigs is that.
Wigs with Synthetic Lace Fronts
Because of the structure and lustre of fiber hair, light reflects differently from the cuticle and shaft than it might in a synthetic wig. The way light interacts with hair is altered by the more uniform, technologically "perfectly smooth" surface of synthetic lace fronts. This has a lot going for it, but it can also make things look nearly too glossy (although there are techniques to fix this!).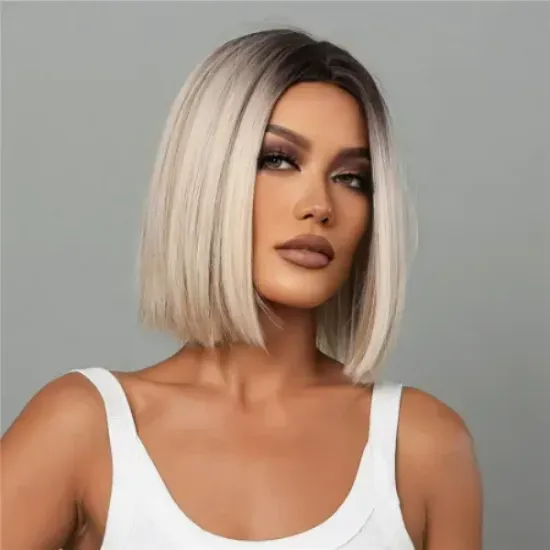 Don't get us wrong; synthetic wigs can be incredibly beautiful and realistic-looking. Modern synthetic fibre technology is fantastic and remarkably similar to real hair...If it is a high-quality fibre, it will be difficult to distinguish between the two by comparing them side by side. For the woman on the road, synthetic wigs maintain their style longer and require less styling upkeep. They frequently cost less as well.
Wigs with Human Hair Lace Fronts
The price of high-quality human hair wigs is justified. Both the manufacturer and you, the wearer, take a more active role in their creation. Each strand of genuine hair used to create a wig is expertly hand-tied into a monofilament cap. Additionally, all of the cuticles are intact and running in the same direction when the hair is Remy. As a result, you may move more freely and naturally nod your head during talks with fewer tangling. As a result, Remy hair tends to cost more because the collection procedure takes longer.
A real human hair wig purchase also allows you greater freedom to alter the overall style. Working with it is similar to working with your natural hair. By using heat styling, you can produce either dramatic or subtle variations of change. Both your human hair wig and your own natural hair do not always appear the same. You can change how you look. To ensure that your natural hair wig lasts as long as it is intended to, be sure to follow our care instructions.
Lace Wigs with Synthetic and Human Hair
If you get a high-end human hair wig that has been color-treated, the cuticle's integrity is preserved during the softer dyeing process. Once more, natural hair absorbs colour in a "almost perfect way" that exhibits subtle variations in tones and colours. The beauty of what is natural is that it is flawed and has a little variance, which makes it tougher to replicate perfectly on synthetic fibres. On the plus side, since they are synthetic, synthetic fibres will hold a more vivid colour and can maintain that vibrancy for a longer period of time. For this reason, wigs that combine synthetic and human hair will be more prevalent. In terms of movement, feel, and colour, they give you the best of both worlds, and they actually make things look real!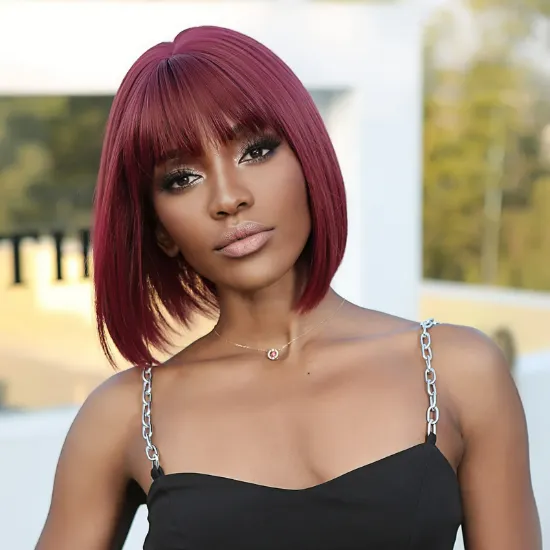 Furthermore, real hair wigs don't just have a natural appearance when viewed from a distance. It is observed closely. Human hair wigs attached to lace front caps provide your scalp and hairline around the forehead an appearance that resembles actual hair follicles. Greater confidence comes from giving the appearance of natural hair growth, which many clients seek!
Keep in mind that nothing in nature is flawless or uniform, so you might find that the inherent beauty of human hair wigs looks just right on you. Both synthetic and natural hair wigs are available in wigs that seem realistic. For the most realistic appearance, the cap construction, colour distribution, and hair quality are the most crucial factors to consider.
If you want more colors and more styles of wigs, please feel free to contact us
Comment